Spring 2021
Orchestral.ai's concept of Autonomous Infrastructure comes to life in our vendor agnostic platform – "Intent-Based Intelligent Infrastructure Orchestration (iBiio)". Consisting of two products iBiioAI and iBiioST2, the platform enables real-time impact analysis, anomalous event detection, dynamic remediation and business process workflow automation.
iBiioAI is a neural networks based AIOps solution that detects complex relationships, interdependencies and anomalies for intelligent, event-driven infrastructure orchestration. iBiioST2 is based on the open source StackStorm project with the addition of enterprise grade features that combine with hundreds of available integrations to simplify the creation of event-driven business process workflows.
Our iBiio platform easily integrates into the most complex, multi-vendor, multi-domain, multi-cloud environments to enable autonomous infrastructure, at scale. Our PoC will provide a hands-on introduction to the platform and its capabilities while demonstrating its ease of use.
Speakers: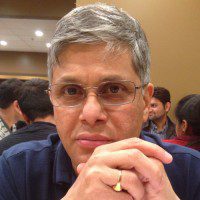 Ravi Rao leads Orchestral with years of experience as a technologist and entrepreneur. He is responsible for defining and delivering Orchestral's vision of the AI-Driven Autonomous Enterprise.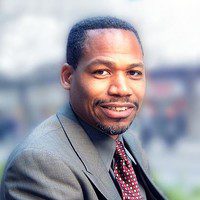 Dale Smith heads Orchestral's revenue operations team. He is responsible for ensuring Orchestral delivers extraordinary customer experiences throughout the lifecycle of customer engagement.