Spring 2021
Even before COVID-19, Gartner predicted that by 2024, more than 60% of SD-WAN customers will have implemented SASE, compared to 35% in 2020. Why? Because the digital business requires enterprise-grade security and optimized connectivity to everyone, everywhere; and IT can't deliver this with just SD-WAN, global crisis or not.
Network solutions designed to support only people in the office are no longer relevant. Unlike SD-WAN, SASE was designed in the cloud, as an agile network infrastructure to support the way business is done today. SASE delivers converged networking and security to all edges and locations. With SASE business continues as usual.
You probably have some doubts and many questions. Join our open-ended Q&A session, where Eyal Webber-Zvik, Cato's VP Product Marketing, will relieve any doubts and answer all your questions.
Here are some examples to get you started:
– What exactly is SASE, and how is it different from SD-WAN, SWG, firewalls, WAN optimizers, etc.?
– Secure and optimized remote access has become absolutely critical. How does SASE help?
– Will I need to manage SASE myself, or is it offered as a managed service?
– SD-WAN reduces MPLS costs, and there's no way I'm giving that up. Why can't I just ask my carrier for SASE?
Speakers: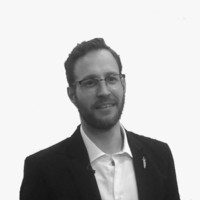 Previously, Eyal ran Cato's product management organization where he helped build Cato. He brings more than 20 years of experience in security and networking companies.