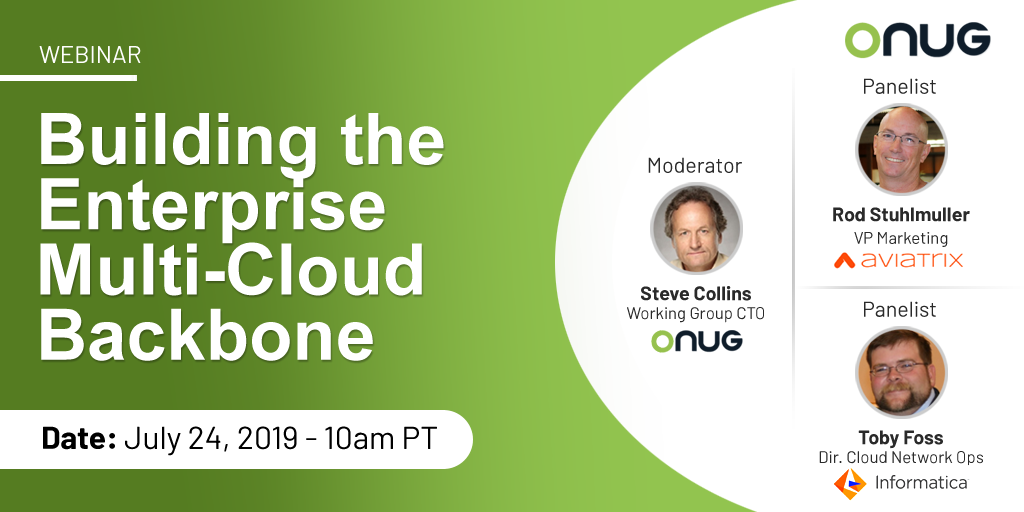 Building the Enterprise Multi-Cloud Backbone
Public cloud providers – AWS, Azure, and Google – have become the physical infrastructure for the new virtual enterprise data center. The Enterprise Multi-Cloud Backbone is the new architecture that embraces and extends native public cloud networking constructs and infrastructure to deliver private, multi-region and multi-cloud transit networking and security services for enterprise IT.
These services create an abstracted layer over-the-top of public clouds to deliver operational simplicity, security and performance. Enterprise Multi-Cloud Backbone services include advanced transit networking, network segmentation, next generation firewall connectivity, secure user and site-to-cloud VPN, cloud to internet egress filtering, high-performance encryption, and many more.
What you'll learn:
Understand the network and security architecture for the new enterprise multi-cloud backbone.
How to embrace and extend native cloud constructs to improve operational simplicity, security and performance.
Learn about the fastest, highest performance and best scale-out solution for bringing your Palo Alto Network VM-Series Firewalls to the public cloud.
How to gain visibility and traceability for your transit cloud network.
Lessons learned on the journey to the cloud from Informatica, the leader in enterprise cloud data management.
Who should attend:
Cloud Network and Security Architects and Operations
---