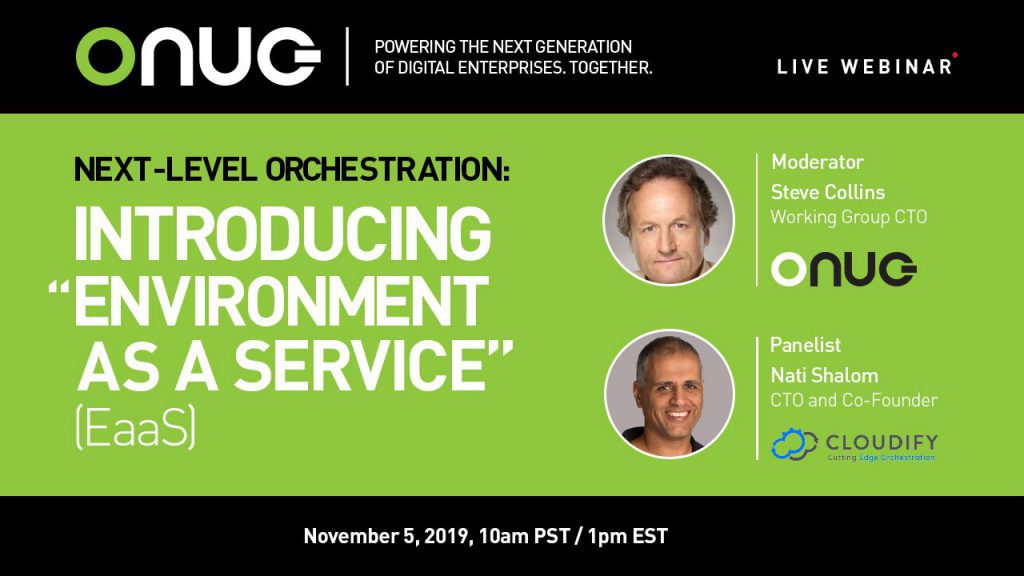 Next-Level Orchestration: Introducing "Environment as a Service" (EaaS)
Your CI/CD pipeline in today's cloud environment is complicated and becomes a serious bottleneck when dealing with multi-cloud. Existing automation tools cover different parts of the stack, leaving inconsistencies, siloed operations … and each pipeline stitched to a specific environment forcing you to recreate it time and time again. Users are left with slow and painful manual processes when updating/scaling environments across multiple cloud infrastructures.
Learn from Cloudify the only viable way to strip away the complications and complexities attached to multi cloud, and learn how 'Environment as a Service' just might save the day by bringing together infrastructure, networking, tools, and other multi-cloud elements, into reusable environment blueprints that can be used across many applications pipelines.
What You'll Learn:
The Viable way to strip away the complications and complexities attached to multi-cloud. 

Learn the importance of 'Environment as a Service' and how it just might save the day.  

Understand how to easily migrate workloads to support hybrid clouds. 

Understand why end-to-end automation of the entire stack, infrastructure and networking: private & public clouds, VMs & Kubernetes will lead to success.  
Who Should Attend:
CTO, CIO, Product Engineers, Heads of Product Engineering, Cyber Security Advisors, Directors Enterprise Architecture, Manager Global Network Services, Lead Programs Engineers, Cloud/Automation Experts for large organizations. 
---
Already have an account?
ONUG is committed to protecting and respecting your privacy, and we'll only use your personal information to administer your account and to provide the products and services you requested from us. From time to time, we would like to contact you about our products and services, as well as other content that may be of interest to you. If you consent to us contacting you for this purpose, please tick below to say how you would like us to contact you:
You can unsubscribe from these communications at any time. For more information on how to unsubscribe, our privacy practices, and how we are committed to protecting and respecting your privacy, please review our Privacy Policy.
By clicking submit below, you consent to allow ONUG to store and process the personal information submitted above to provide you the content requested.